Selecting the colors of your outfit for your headshot is important. Color influences the mood/feeling within an image. Color can also highlight your physical attributes and helping to make you look look your best. The recommendations provided below can help you plan the look you want to present for your company and/or brand.  
In general, select a professional suit or business outfit to provide the classic look for your headshot. Styles and trends are constantly changing and can quickly become outdated. Choosing a classic professional suit or business outfit will help give you a timeless look to your headshot without the worry of it becoming outdated.
SUITS:
Classic dark colors work well. Dark navy blue or gray is recommended. Select a suit that fits you well and does not bunch up when you button it or if you sit down.
TIES:
Choose solid color ties that complement you and match your suit jacket and suit shirt. Ties with pattern or colors are distracting. Also select ties that are not too shiny so that they don't reflect light within the image. Choosing a mid-tone tie looks best when paired with a darker toned jacket and lighter tone shirt.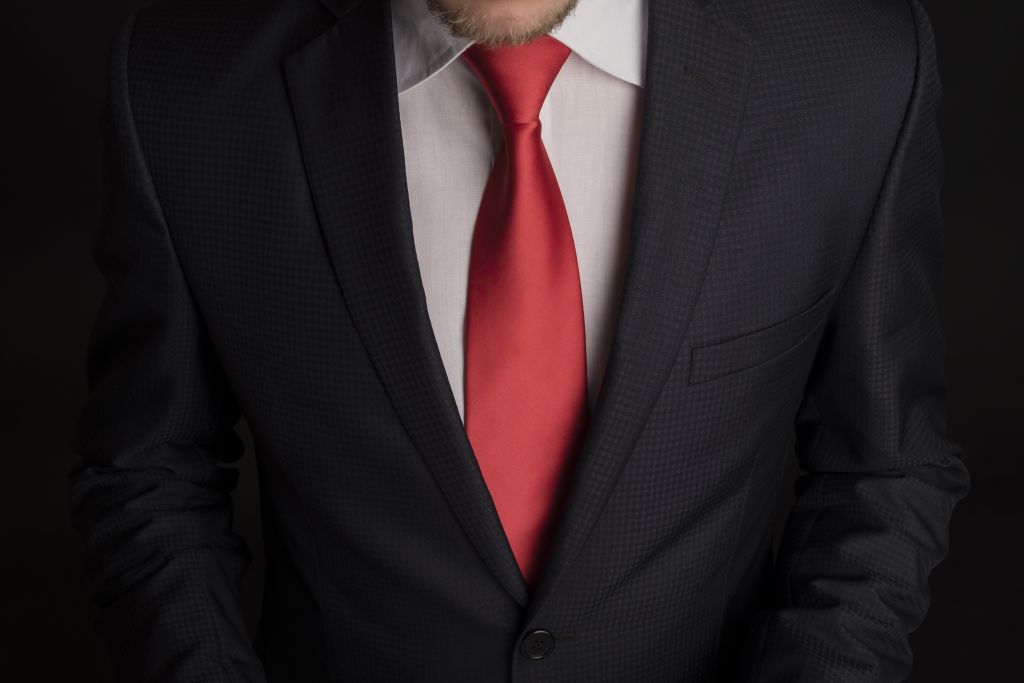 Color CAn Enhance Your Headshot
Black can be a slimming color and can work for some. It can, however, provide a harsh and somber look within a headshot.  Choosing a gray or navy suit can offer a more polished look to your headshot.  If selecting a black suit, you can vary your style by incorporating color into your outfit.  
Mid-tones (or jewel tones) are the preferred color choices for a headshot session. Jewel tones are preferred over light colors and/or flesh tones because jewel tones are darker, without being too dark, and add color. Jewel tones are also flattering for pretty much everyone. Jewel tones especially look great when they are matched to your eye color. Light tones and/or flesh colored tones are too light for headshots because they can reflect too much light within the image and can wash out a person's skin tone. These include cream, beige, and pastels.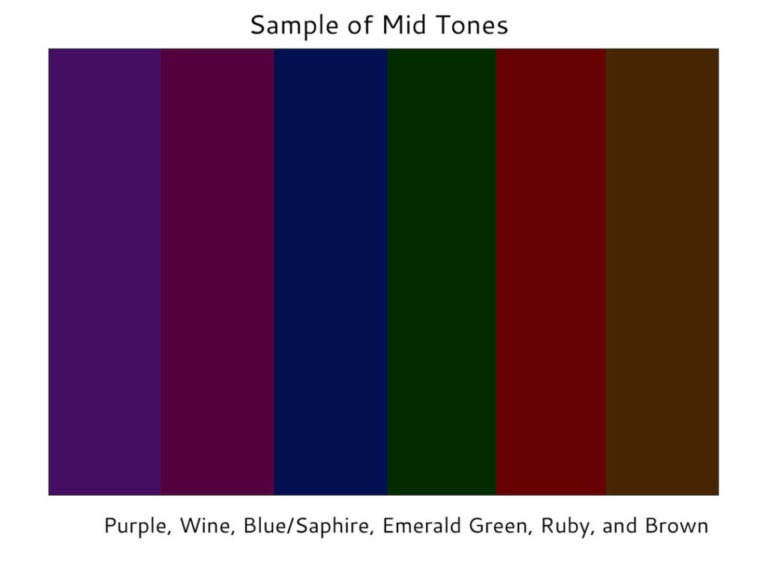 Selecting Colors that Accentuate your Eyes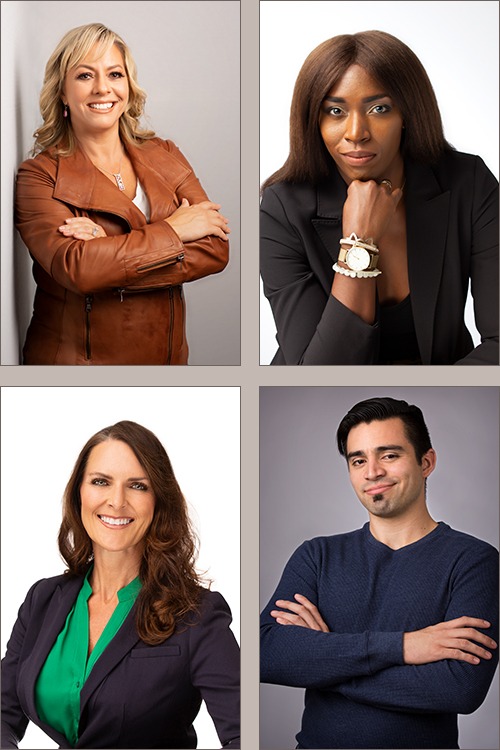 Brown eyes and blonde hair goes well with amethyst

Blue eyes go well with sapphire

Red hair can look amazing with emerald green

Gray hair: any jewel tone will look great, especially tones that match the colors of your eyes

Ruby and wine colors look great with darker skin tones

Golden brown and light grayish-brown are complementary colors for almost everyone
Additional Tips For Preparing for Your Session
Rest and hydrate: It's important to get a full night of rest leading up to your session. Resting and hydrating a week up to the session is preferable. Drinking plenty of water for the days leading up to your session can help make you look refreshed, reduce the appearance of dark circles under your eyes, and soften your skin.

For women, tops with at least 3/4 length sleeves can be flattering to your arms and help to keep the focal point on you.

Accessorizing is a great idea to add that something extra to your headshot. It is recommended to keep jewelry simple/understated so that it best complements your wardrobe and keeps the focus of attention on you. For the gentlemen, this can be a solid color tie/bow tie (or tie/bow tie with a subtle print/design).

Layering your outfit is highly recommended. Example layering combinations can include: Blouse/dress shirt with jacket/sweater or a dress paired with jacket. Layering your outfit also adds texture to your overall look.

Dress in business attire. Selecting wardrobe pieces that are fitted will help provide a flattering look.

Ladies, if you are choosing to wear a sleeveless top, I would recommend also bringing a jacket/sweater to provide you options with your image.