Tips for planning what to wear to your photo session
Deciding what to wear for a photo session is an important decision.  If done right, the clothing can flatter you, present you as the main subject in the image, and shouldn't draw a lot of attention.  For a portrait, you should be the main focus of the photograph, not your clothes.  With the wrong clothing choice, your clothes could stand out more in the photograph than you and/or your body may not look as flattering in the image.  Luckily, there are guidelines for what to wear to a photo session that can help make the wardrobe planning process simpler and smoother.
Comfort is Key
To look great, you must feel great.  One way to ensure that you feel great is to wear clothing that you are comfortable in.  This includes choosing styles that match your personality and personal preference.  It also includes choosing wardrobe pieces that fit comfortably.  Form fitting clothes that are not too tight or too short are highly recommended.  Classic styles also provide a very timeless look to your portrait.
Color
It is important to consider the color choices of your planned outfits.  Color plays a key role in setting the mood, or feeling, within the image.  This includes both the color of your outfit and the colors of the location within the image.  Even the color of the room in which the final product (i.e. print/wall art) will be displayed can be a factor to consider.  Essentially, you want to choose colors that are complementary to each other (including each person in the image, the location, and the room in which the final product will be displayed).  Navy is a great alternative to wearing black.
One way to choose the colors of the outfits for a photo session is to choose a color scheme.  For example, do you want to use complementary colors, monochromatic colors, or analogous colors?  When considering the color wheel, complementary colors are purple and yellow, red and green, and blue and orange.  Monochromatic colors include using lighter and darker versions of the same color.  Analogous colors include the colors immediately next to each other on a color wheel.  Keep the amount of color choices you plan to use with each outfit to a minimum.  Choosing 3 colors per outfit works well.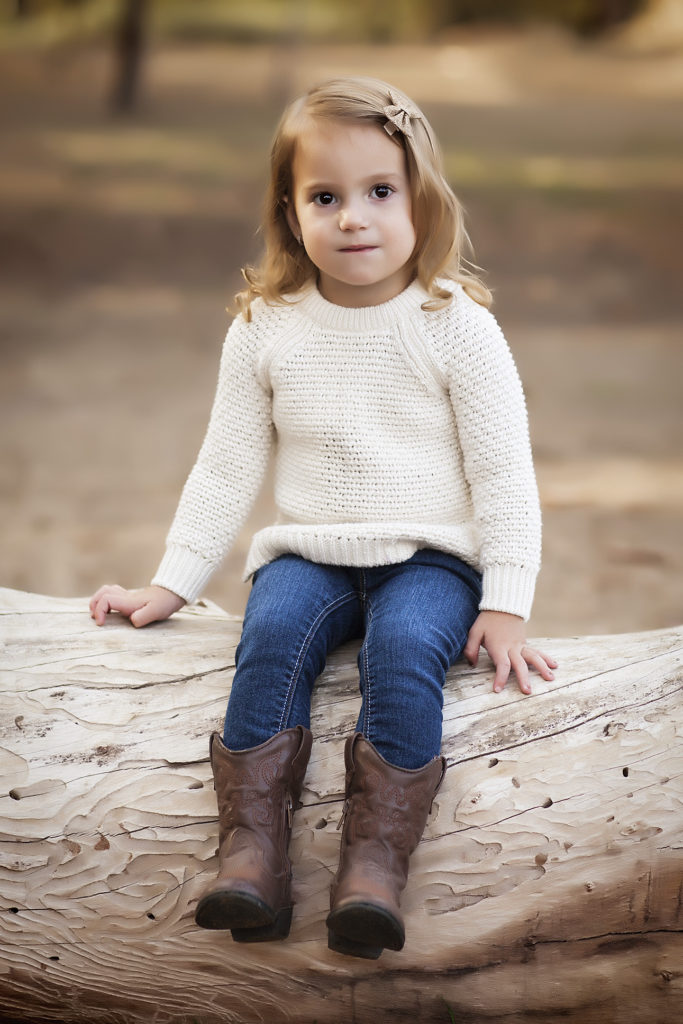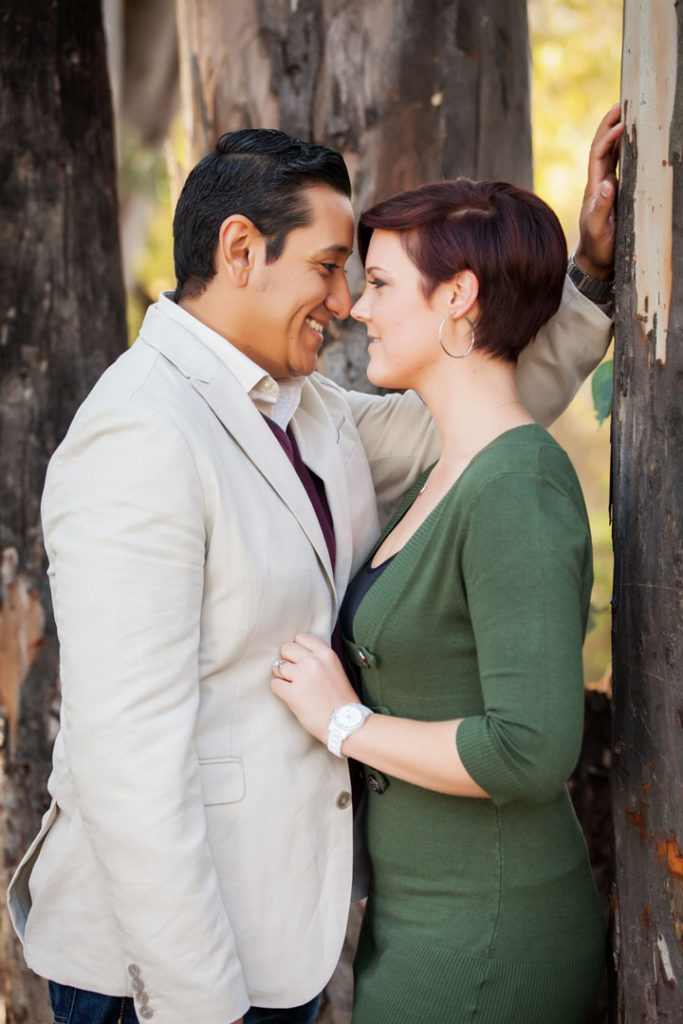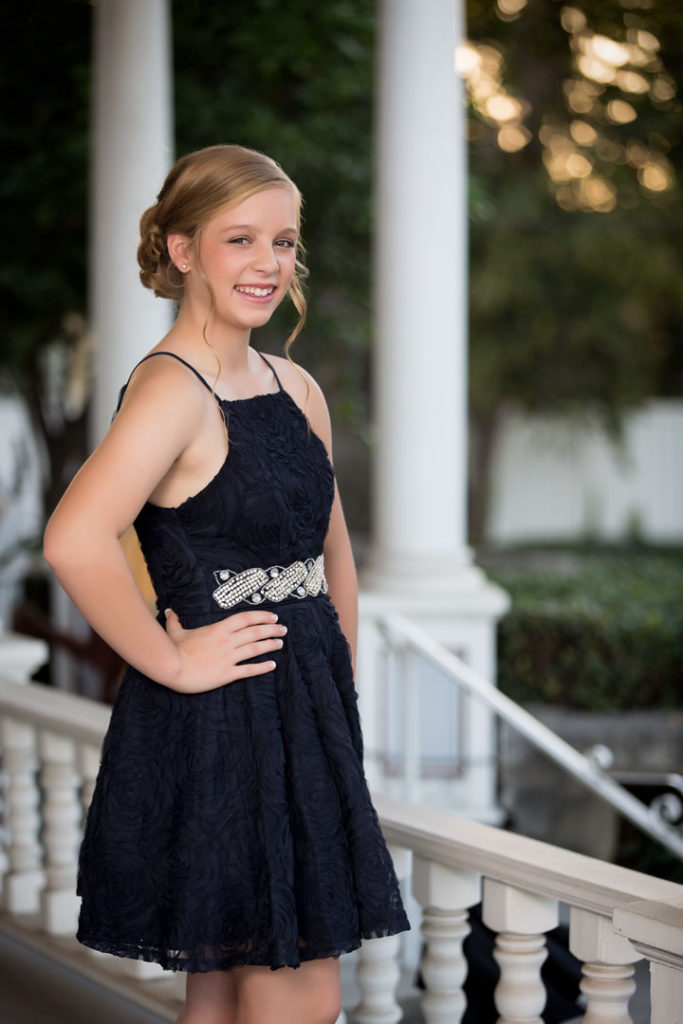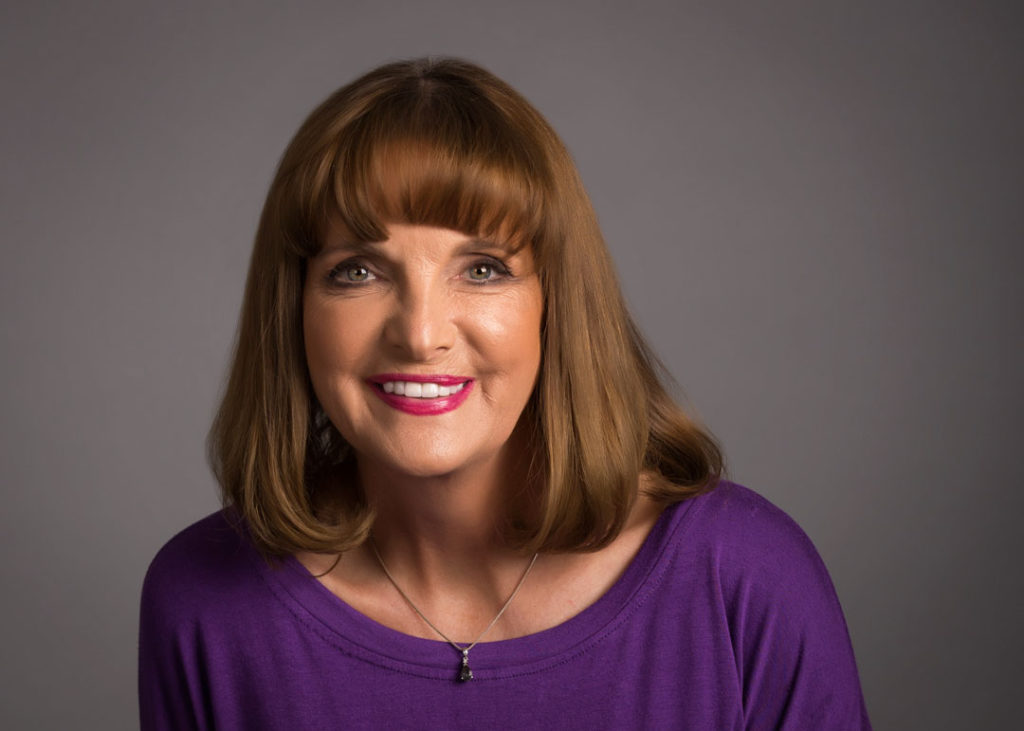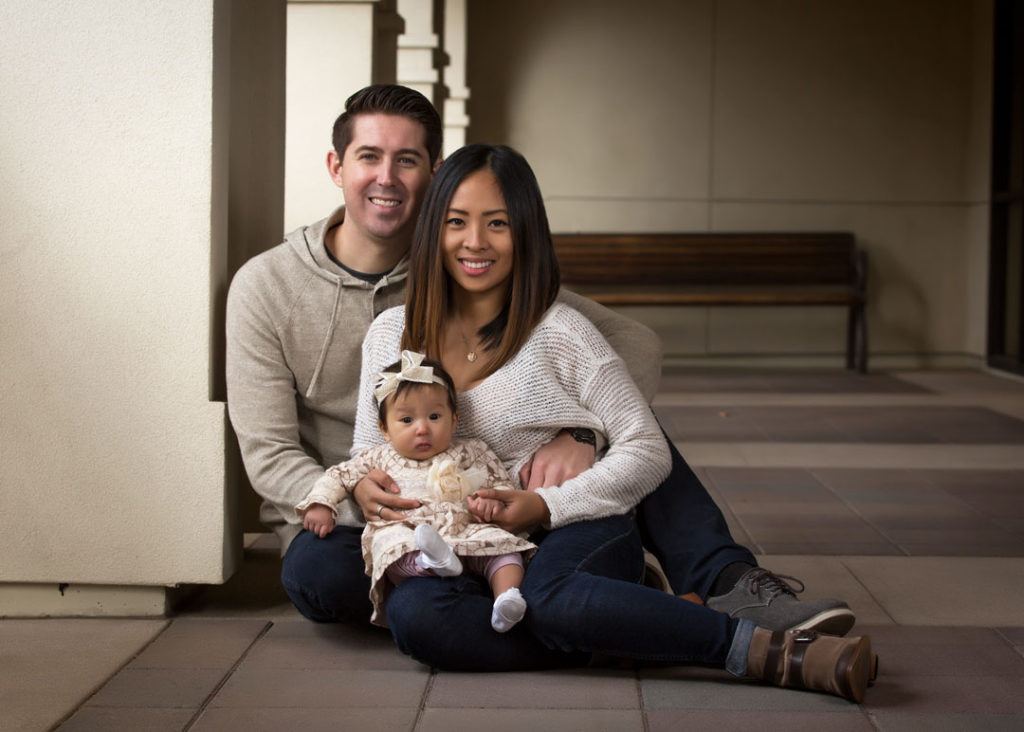 When choosing the colors of your outfit choices, consider how clear or muted your color choice is.  As you add multiple colors, you will want to stay within the same intensity of color to create a complementary color scheme for your outfit.  To create a nice look, choose colors within the same tone (lightness or darkness).  Lights/pastels, jewel tones, neutrals, and bright/fluorescents are some examples.
Solids/Stripes/Patterns
In general, wearing solid color outfit pieces is recommended.  This can provide a classic and sophisticated look to your portrait.  Adding patterns to your outfit can add texture and work great as an accent to your outfit.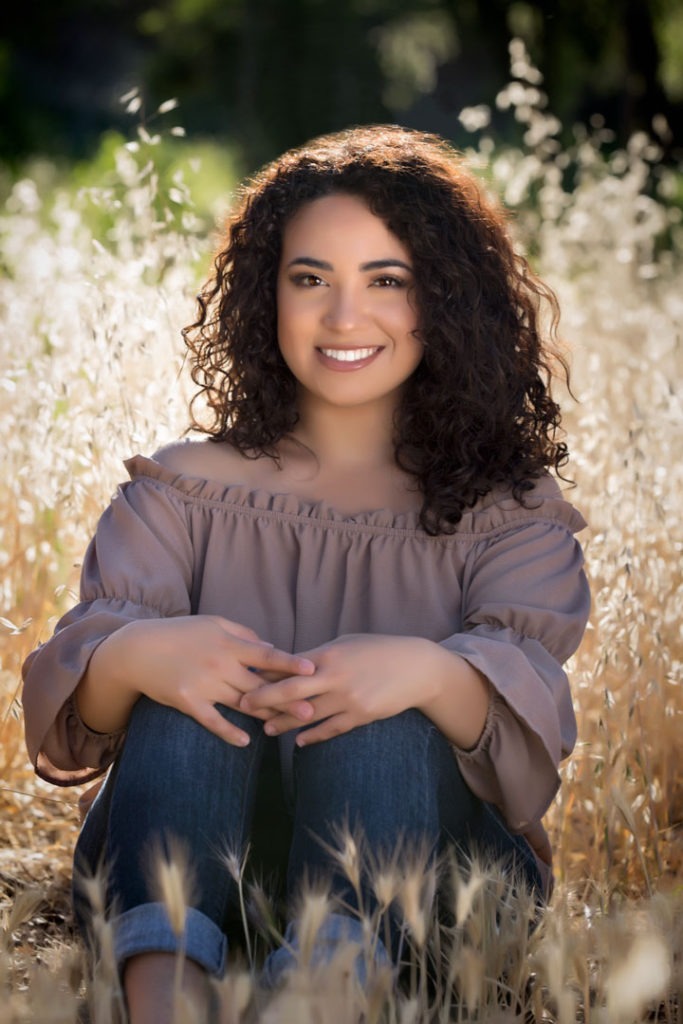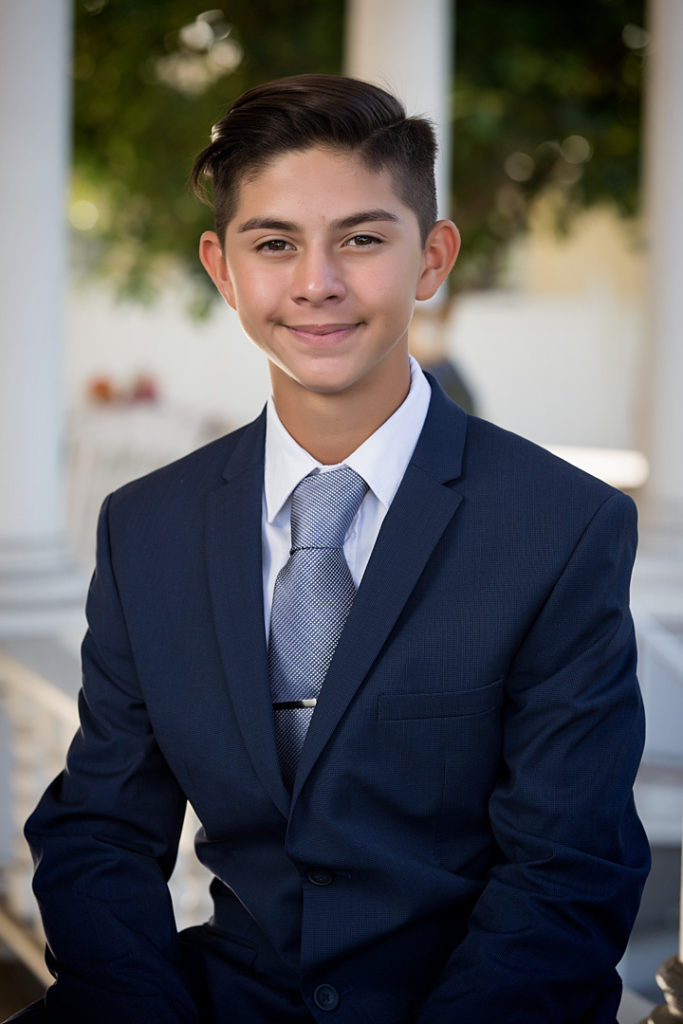 Include Layers and Textures
Selecting wardrobe pieces with different textures can enhance your overall look.  One way to add texture to your outfit is to layer your outfit.  One example is to pair a sweater with your blouse/top.  Layering also allows you to bring additional colors into your outfit in an aesthetically pleasing way.  Remember that it's best to stick to 3 colors within your outfit.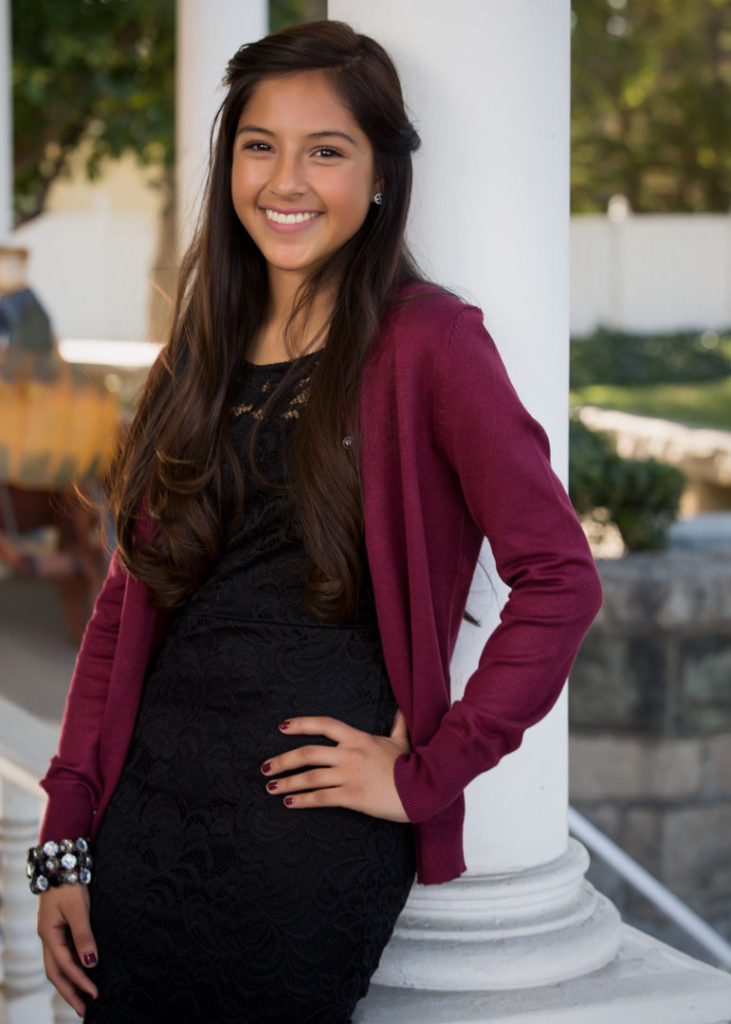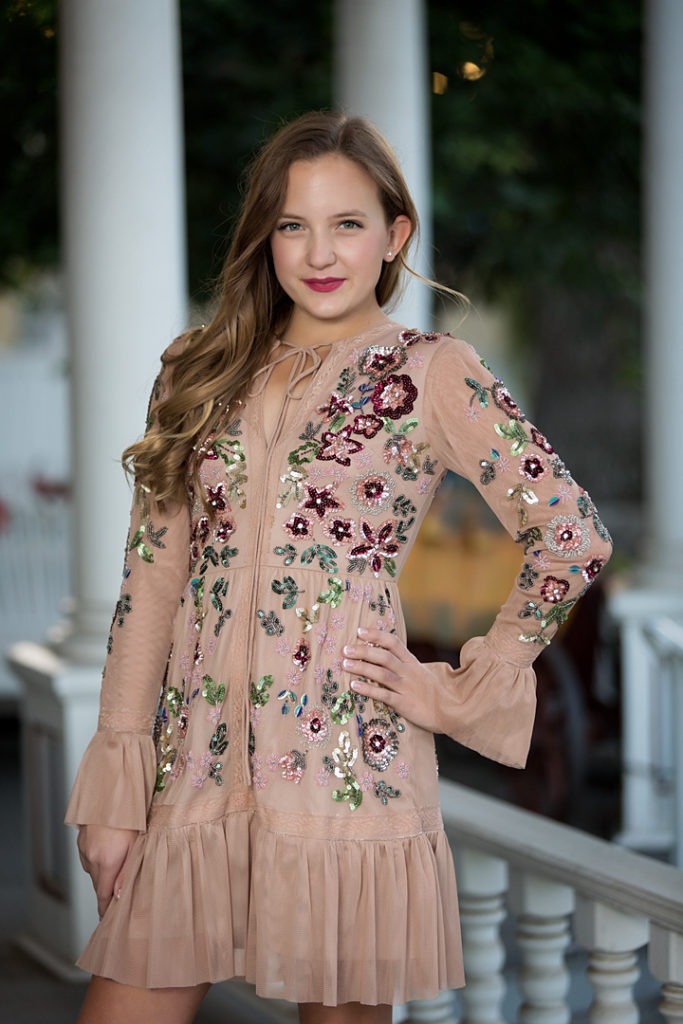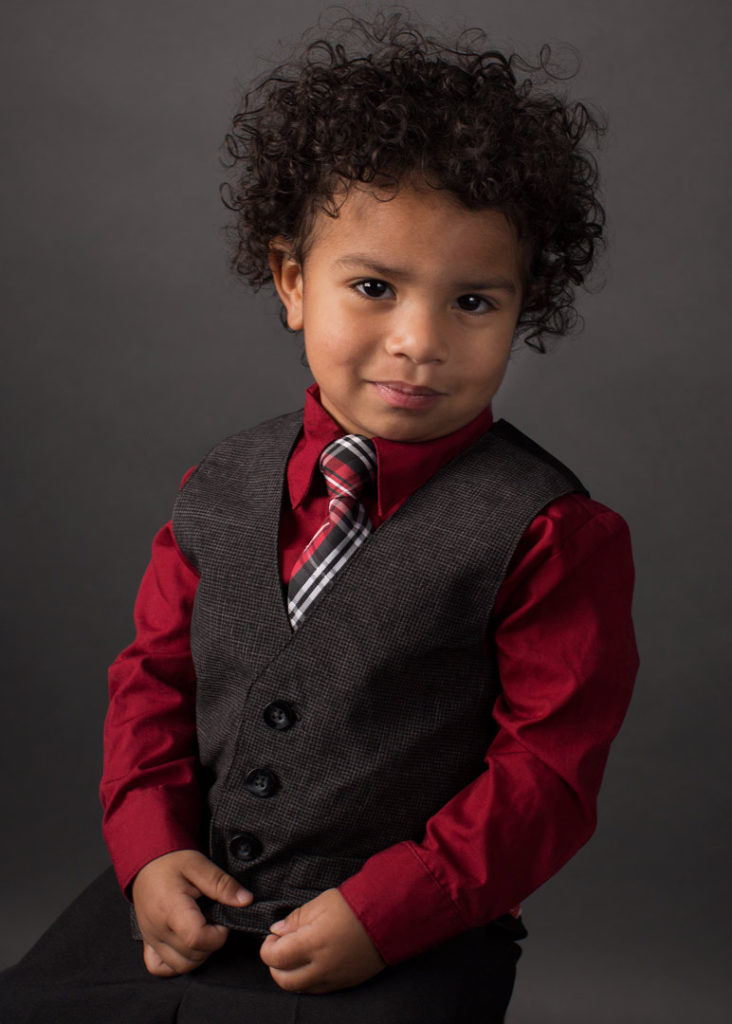 Accessorize
Another way to incorporate additional colors and add texture to your overall look within your portrait is to accessorize your outfit.  Think belts, jewelry, hats, scarves, and hair accessories.  Including accessories into your outfit can also help you stand out in your portrait.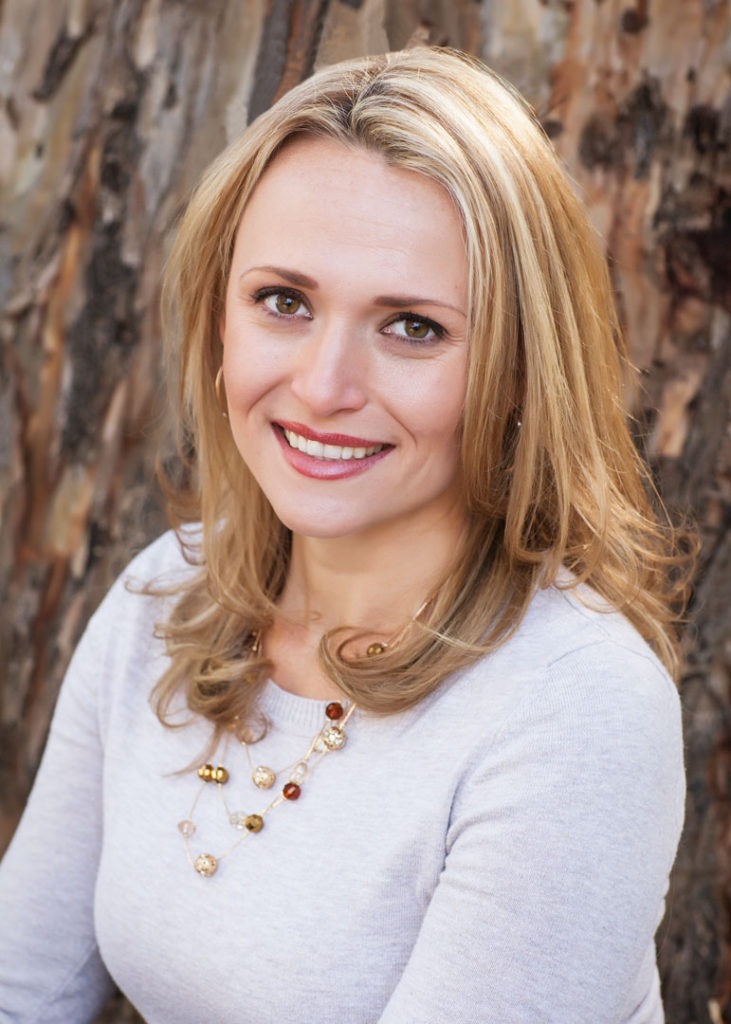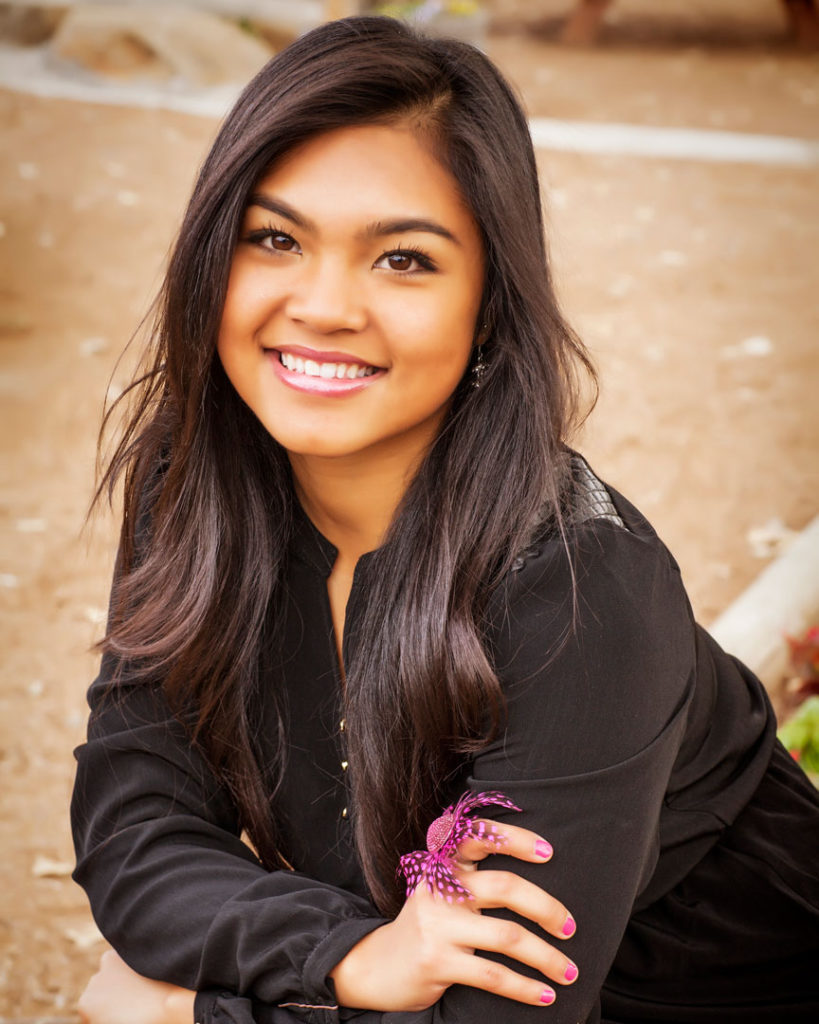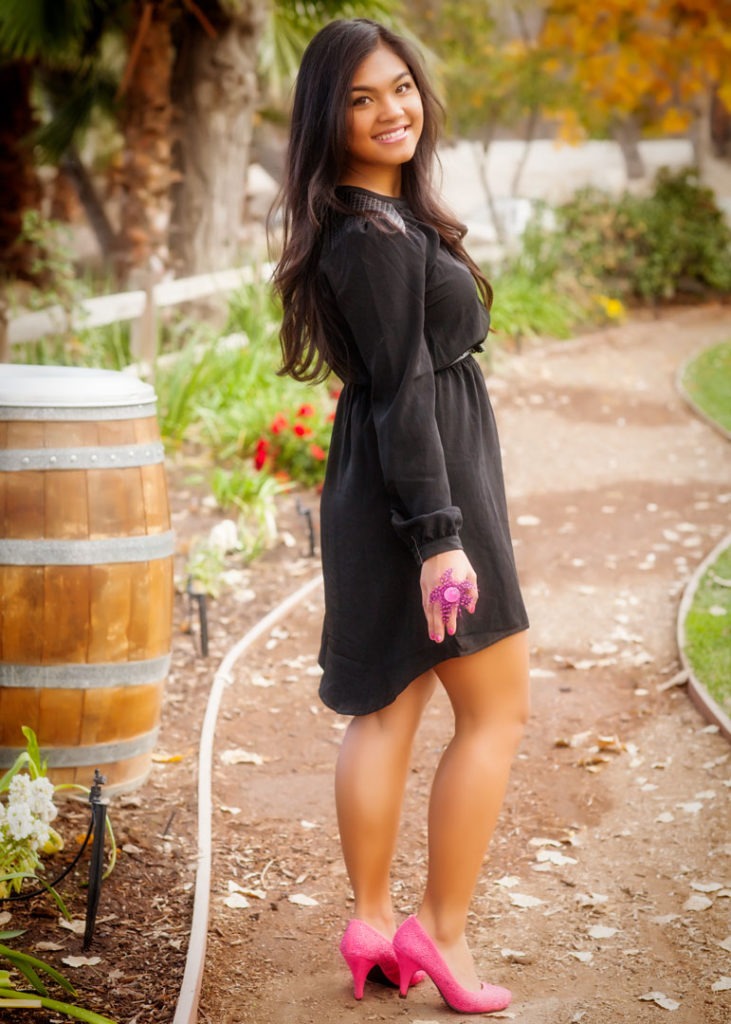 What's Underneath is Important, Too!
Carefully select your undergarments.  Be sure to choose undergarments that fit correctly and do not show through your outfit.  For ladies, bra straps should be hidden under your clothing.  Undergarments should not be brighter or darker than your outfit.  For example, avoid wearing white undergarments when wearing white or light neutral colors.  Nude tone undergarments are highly recommended when wearing white or light neutral colors.  A good way to prepare for your session is to wear your planned outfit in front of a mirror and move around to ensure that your undergarments do not show through your clothing.
Mix it Up
Mixing up your wardrobe during your session can add variety to your portraits.  You can mix it up by planning for 2-3 outfits during your session.  Choose at least one casual outfit (i.e. jeans and a top) and one formal outfit.  When selecting a dress, choose a dress that has a hemline around knee length or longer.  This will provide a flattering look and allow you to feel comfortable when posing for your session.  Another way to mix up your session is to focus on a keyword that describes your outfit.  Then choose a second outfit that has a different keyword descriptor.  Example of keyword descriptors include timeless, classic, sassy, bold, and relaxed.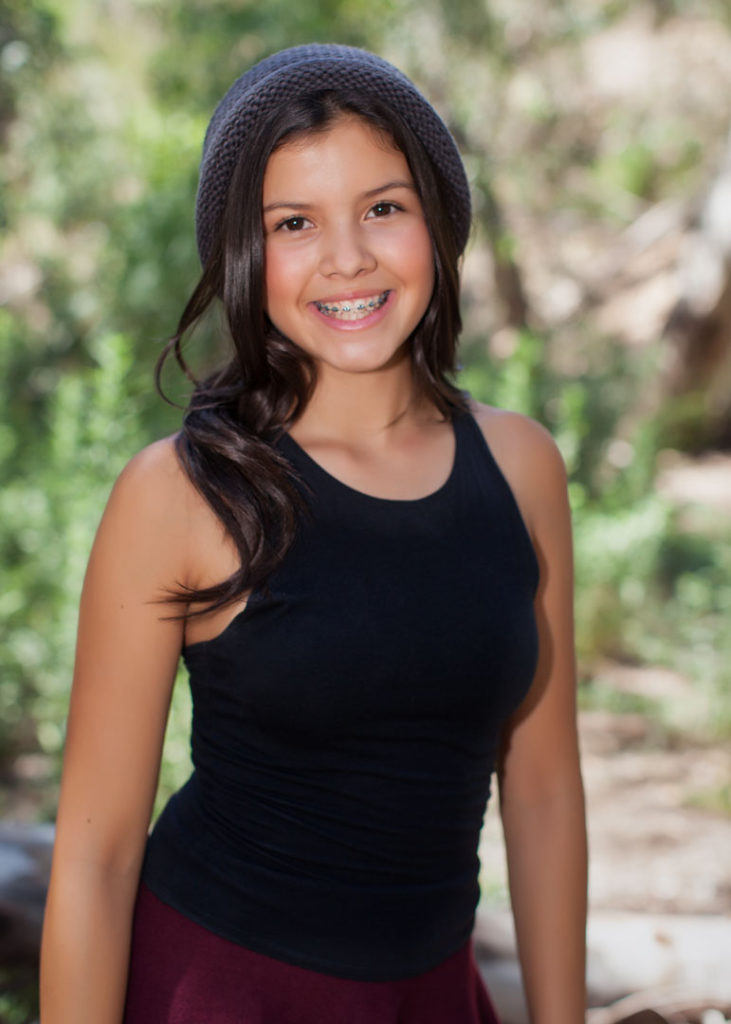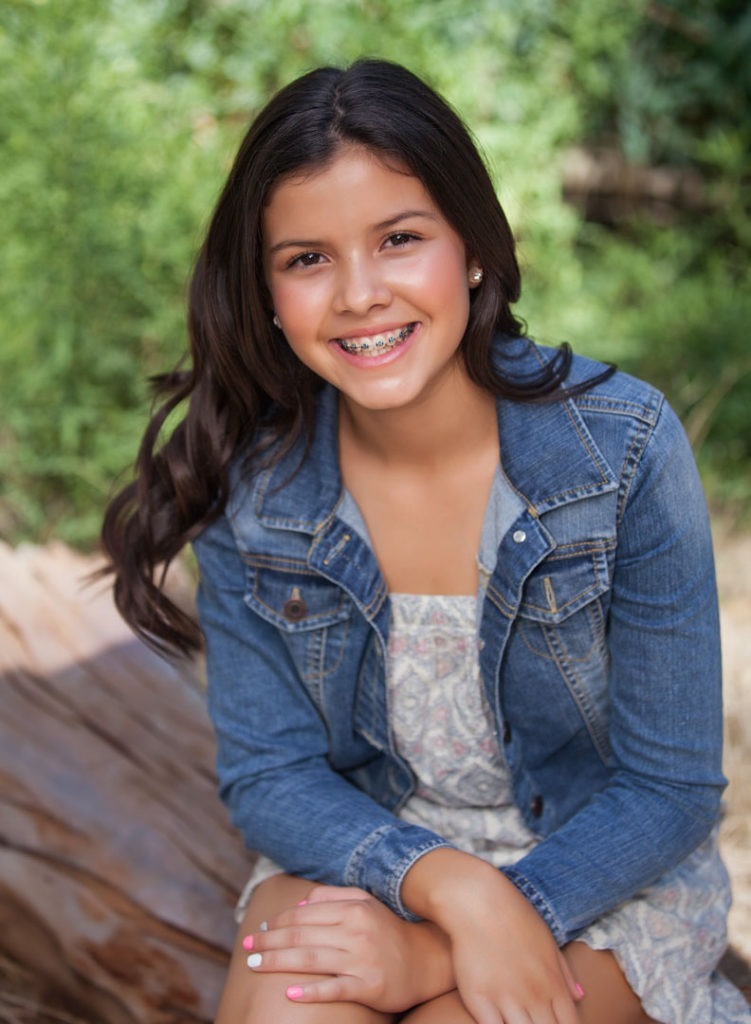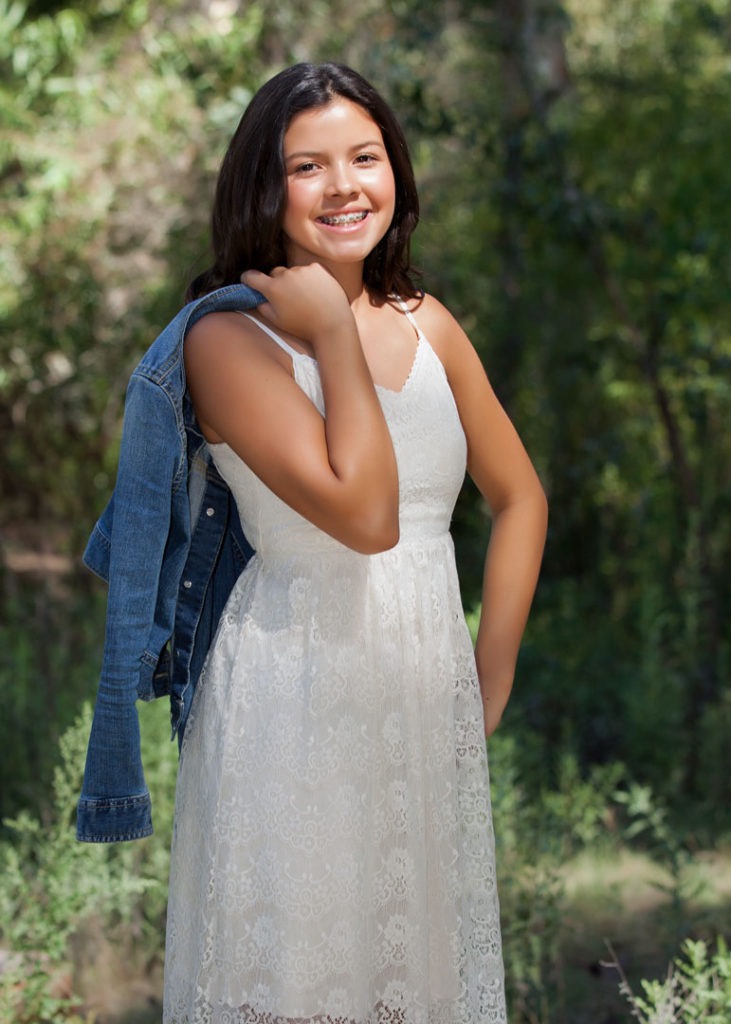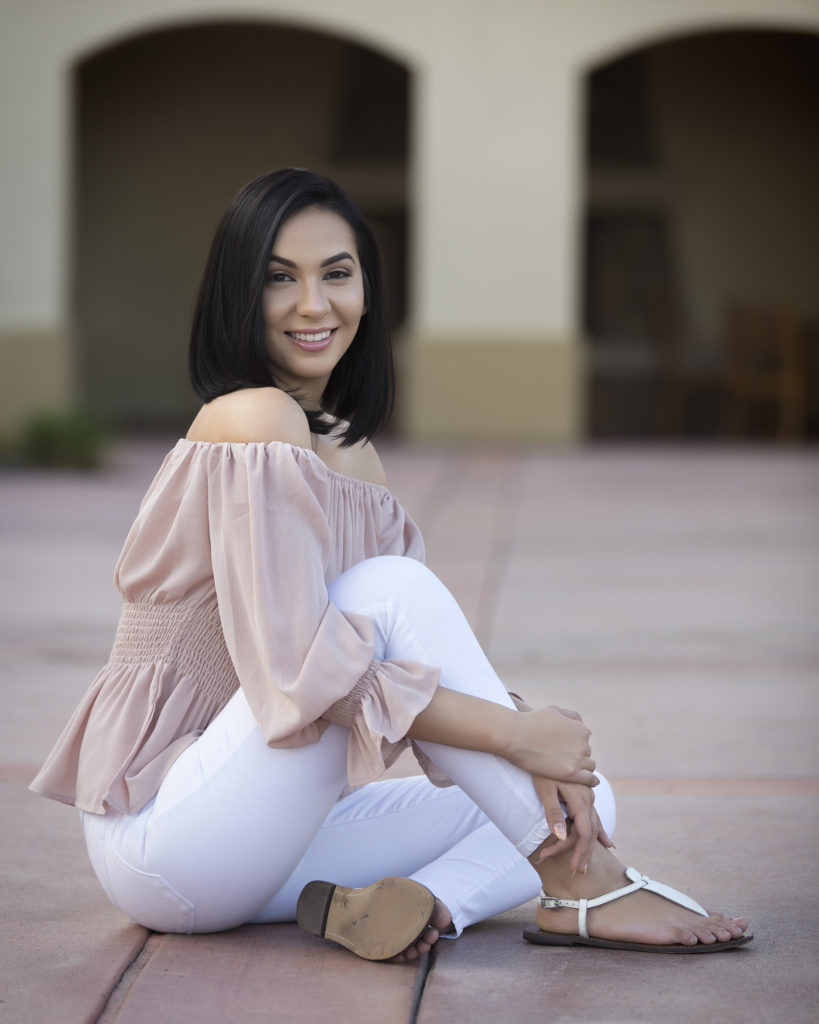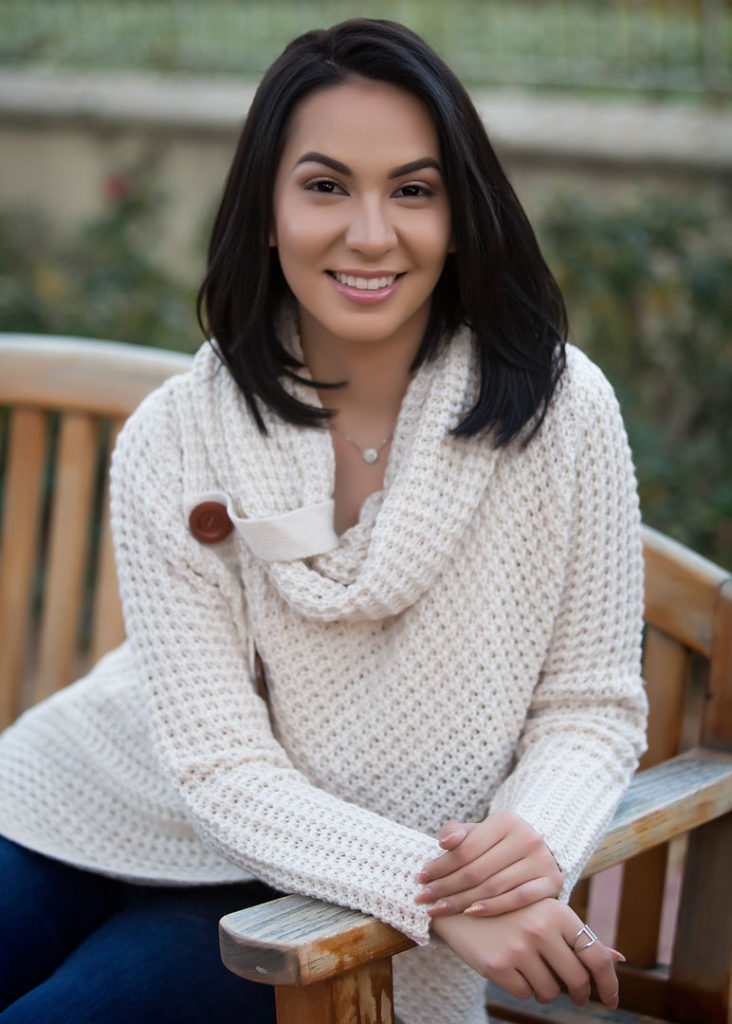 Hair/Makeup/Nails
Carefully planning your hair and makeup is just as important as planning what you will wear.  Visit my post titled, Hair & Makeup Tips for Your Portraits, to read more on my recommendations for planning your hair and makeup.
Finally, bring outfits that you love!  Choose clothing that fits and flatters your body shape.
Things Not to Wear
Bright white shirts
Clothing with logos or a lot of writing on them or bright neon colors
Shirts/skirts/dresses with short hemlines and mid-drifts
Clothing that wrinkles easily or clings to you
Avoid too much black within your outfit.  Choosing a black dress or suit is fine, but consider adding color and/or patterns with your accessories.
Avoid mixing stripes and patterns