When selecting what to wear for your headshot session, the goal is to choose outfit pieces that best compliment you so that you are the primary focal point in your headshot.  When going for a certain look or type, you will also want to choose outfit pieces and accessories that best represent that type.  Choosing solid color outfit pieces is recommended to provide a classic and sophisticated look.  Whereas, selecting prints or patterns could distract the emphasis away from you and place the emphasis onto your clothing.  You want the clothes you select for your headshot to flatter you and they shouldn't stand out more in the photograph than you.
FINDING COMFORT IN YOUR OUTFIT
As with a portrait session, the first thing to consider when choosing outfits for your headshot session is to find outfits that you are comfortable wearing.  Comfort is very important because it helps you to feel great.  And feeling great will lend to you looking great in your headshots.  Choosing clothing that you are comfortable in also allows for you to select outfits that best represent you.  And since a headshot is showcasing you, your personality should shine through.  When choosing clothes you are comfortable wearing, also be sure that they fit properly.  You want to avoid wearing clothing that is too baggy or too tight.  Your clothes shouldn't bunch up when you button them or when you sit down.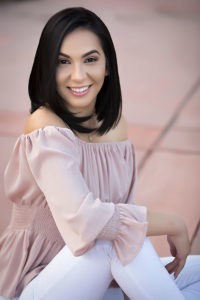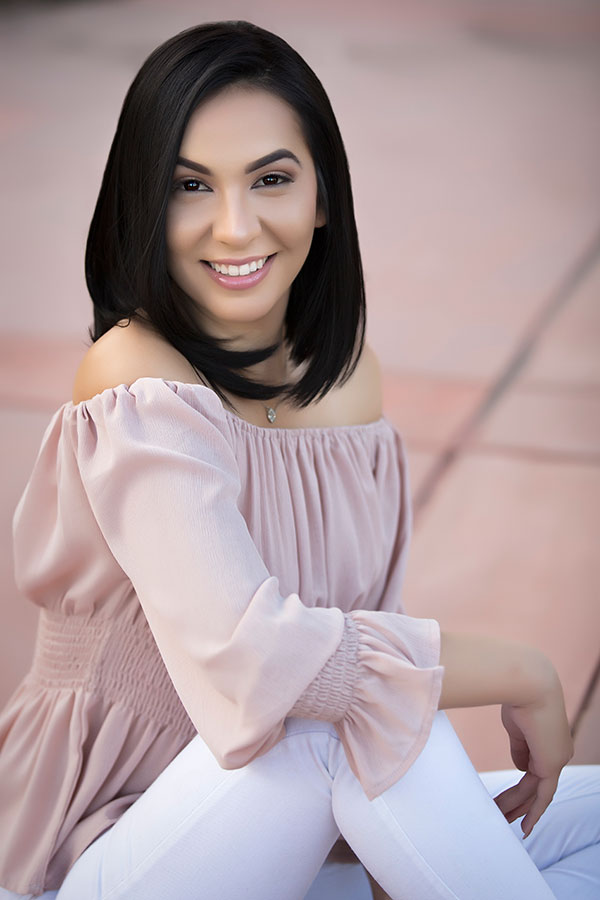 CHOOSING YOUR OUTFIT COLORS
Selecting the colors of your planned outfits is also important.  Color influences the mood/feeling within an image.  Color can also highlight your physical attributes and make you look great in your headshot.  Generally speaking, mid-tones (or jewel tones) are the preferred color choices for a headshot session.  Jewel tones are preferred over light colors and/or flesh tones because jewel tones are darker, without being too dark, and add color.  Jewel tones are also flattering for pretty much everyone.  Jewel tones especially look great when they are matched to your eye color.  Light tones and/or flesh colored tones are too light for headshots because they can reflect too much light within the image and can wash out a person's skin tone.  These include cream, beige, and pastels.
Great color choices for a classic headshot include:  royal blue, royal purple, wine, and emerald green.
TIPS FOR MATCHING YOUR CLOTHING COLOR TO YOUR EYES AND SKIN TONE
Brown eyes and blonde hair goes well with amethyst
Blue eyes go well with sapphire
Red hair can look amazing with emerald green
Gray hair: any jewel tone will look great, especially tones that match the colors of your eyes
Ruby and wine colors look great with darker skin tones
Golden brown and light grayish-brown are complementary colors for almost everyone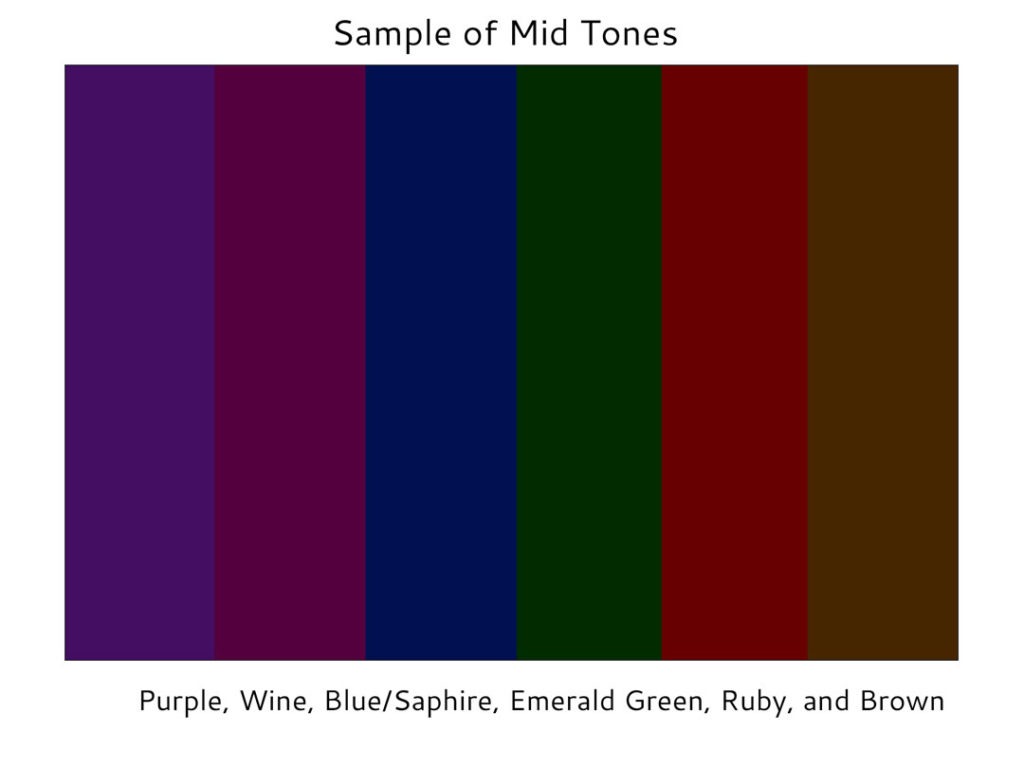 Black can be a slimming color and can work for some; however, for most headshots, it can provide a harsh and somber look or feeling.  For those who would consider black for a headshot outfit, I would recommend selecting dark navy instead or choosing a color that best matches your eye color.
SLEEVES:
To provide a classic look to your headshot, select outfits that have at least ¾ length sleeve or full length sleeves. If you plan to wear a sleeveless blouse or dress, plan to also bring a jacket or cardigan. The jacket or cardigan could enhance your headshot by adding layers into your image. Choosing to wear sleeves can also flatter your arms and can provide a slimming look.
NECKLINE:
For women, a v-neck can look great. Just be careful not to choose a v-neck with too low of a neckline so that you avoid showing cleavage in your headshot. V-necks can also lengthen your neck in your headshot. Avoid necklines that have too high of a neckline (i.e. turtlenecks) because this reduces the appearance of your neckline and can make you look like you have a shorter neck. For women, additional necklines that work well for headshots include: scoop neck, boat neck, and crew neck. Crewnecks and collared button down shirts work great for men, especially when wearing a jacket without a tie. If choosing to wear a collared button down shirt, plan to also bring a jacket for a professional look.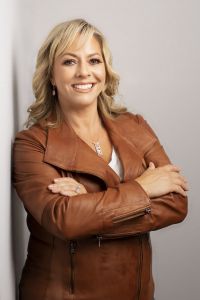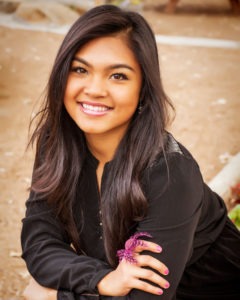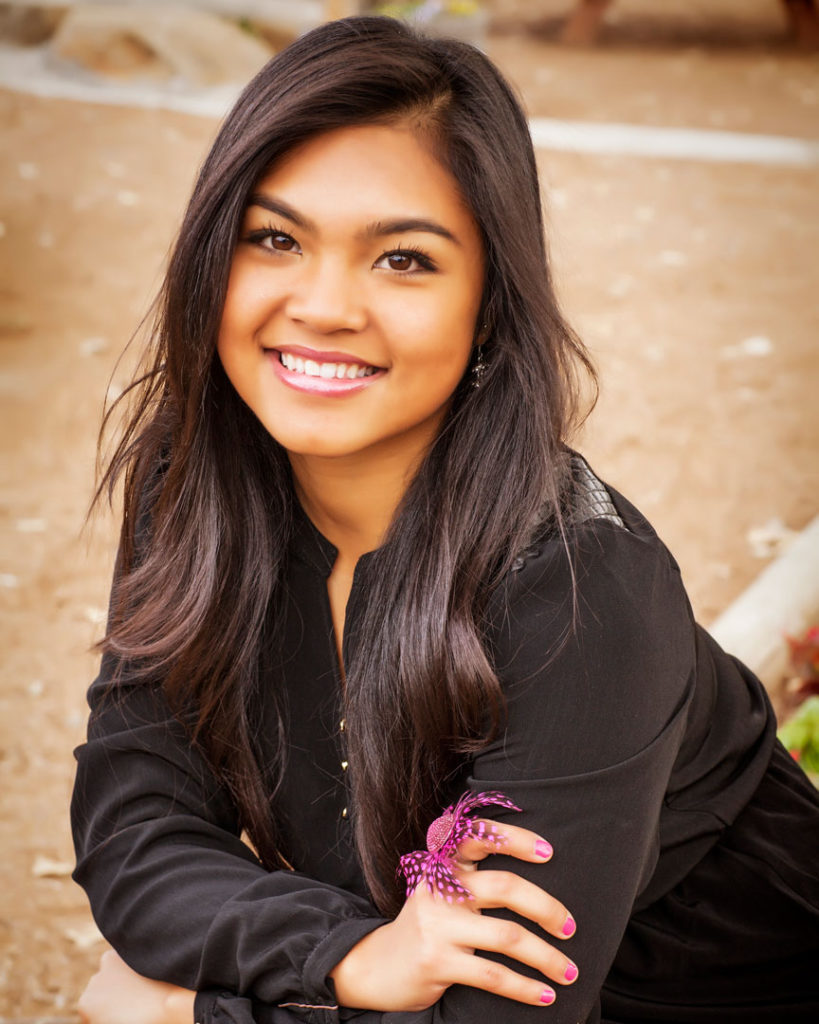 ACCESSORIES
For jewelry, choose classic jewelry that isn't reflective or flashy.  When choosing your jewelry, be sure that it doesn't stand out too much.  Your jewelry should complement you and your outfit and should distract the attention away from you.
OTHER WAYS TO PREPARE FOR YOUR HEADSHOT SESSION
Lastly, if possible, plan to bring your outfit to your headshot session and change into it before your session starts.  Try to avoid wearing your headshot session outfit in the car while traveling to your session or while eating meals prior to your session to avoid unnecessary wrinkles and messes on your clothing.  Having your planned outfit for your headshot pressed before your session is also a great idea for providing a clean, crisp look to your headshot.
REMINDER OF CLOTHING PIECES TO AVOID:
Short sleeves or sleeveless styles
Busy patterns, plaids, and stripes
High necklines, turtlenecks
Shiny fabrics
Seasonal styles, trends, fabrics