Preparing for your Headshot Session
Selecting the colors of your outfit for your headshot is important.  Color influences the mood/feeling within an image.  Color can also highlight your physical attributes and help to make you look your best.  The recommendations provided below can help you plan the look you want to present for your company and/or brand.  
Mid-tones (or jewel tones) are the preferred color choices for a headshot session.  Jewel tones are preferred over light colors and/or flesh tones because jewel tones are darker, without being too dark, and add color.  Jewel tones are also flattering for pretty much everyone.  Jewel tones especially look great when they are matched to your eye color.  Light tones and/or flesh colored tones are too light for headshots because they can reflect too much light within the image and can wash out a person's skin tone.  These include cream, beige, and pastels.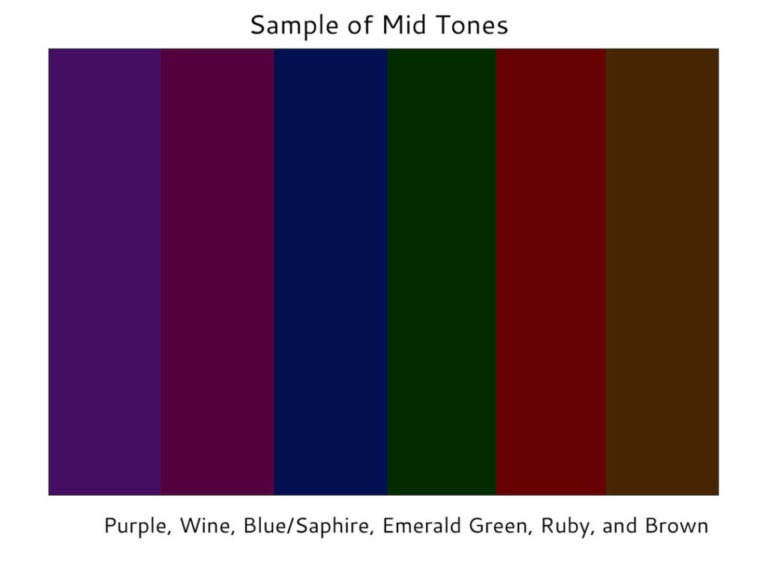 Selecting Colors that Accentuate your Eyes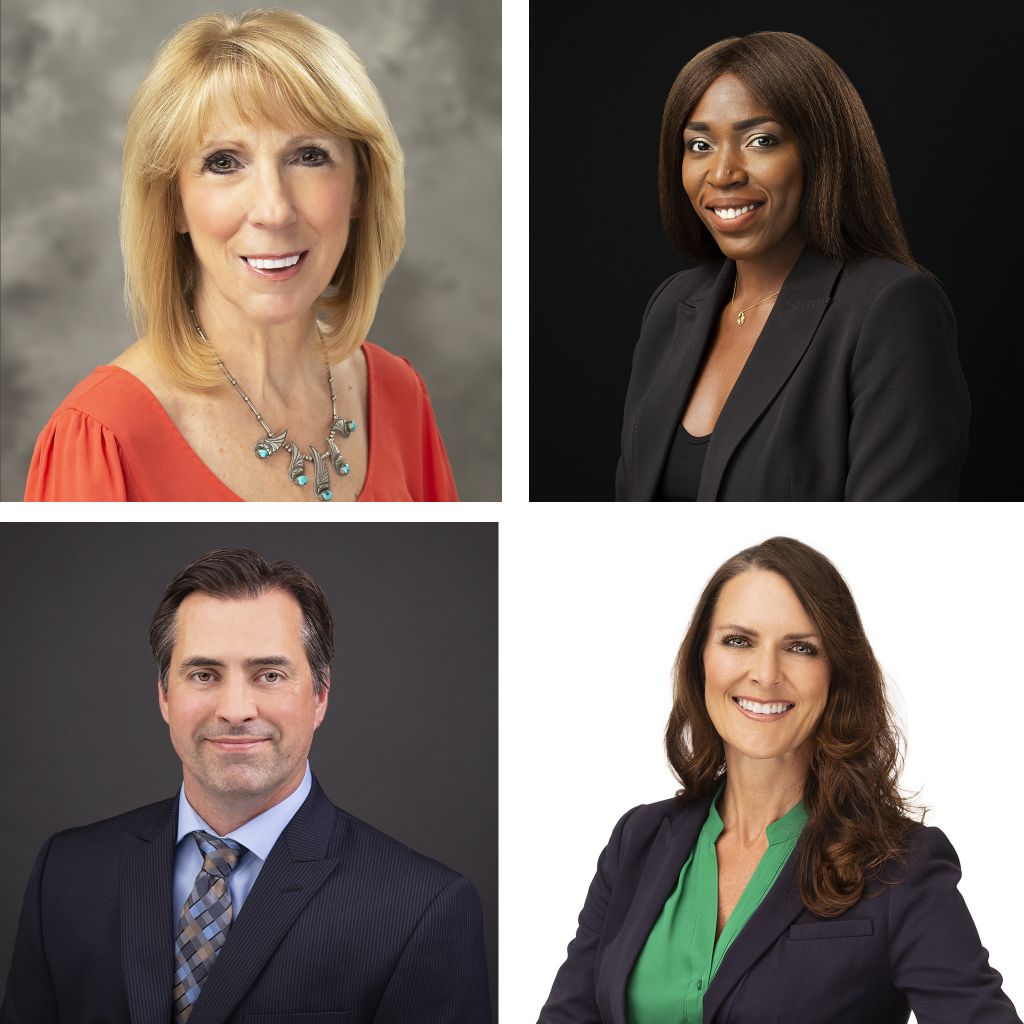 Brown eyes and blonde hair goes well with amethyst

Blue eyes go well with sapphire

Red hair can look amazing with emerald green

Gray hair: any jewel tone will look great, especially tones that match the color of your eyes

Ruby and wine colors look great with darker skin tones

Golden brown and light grayish-brown are complementary colors for almost everyone
In general, select a professional suit or business outfit to provide the classic look for your headshot.  Styles and trends are constantly changing and can quickly become outdated.  Choosing a classic professional suit or business outfit will help give you a timeless look to your headshot without the worry of it becoming outdated.
Classic dark colors work well.  Navy blue or gray is recommended.  Select a suit that fits you well and does not bunch up when you button it or if you sit down.
Choosing solid color ties that complement you and match your suit jacket and suit shirt is highly recommended.  Ties with a pattern or bright colors can become distracting.  When selecting the color choice and pattern of your ties, choosing mid-tone colors and subtle patterns is best.  Also, selecting ties that are not too shiny will help ensure the tie doesn't reflect light within the image.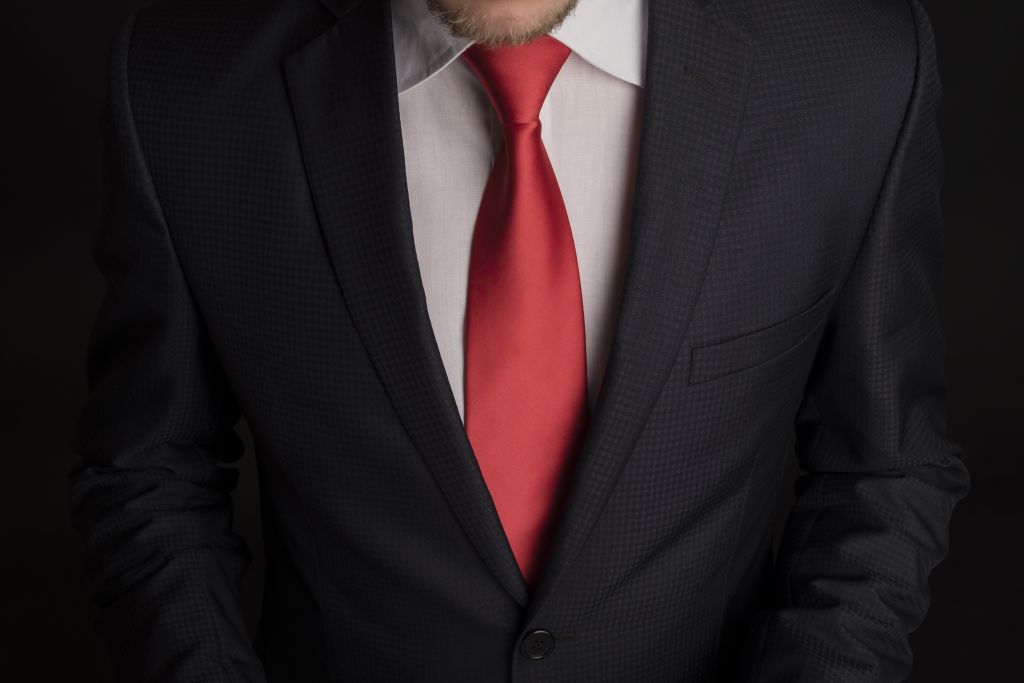 For a classic look with your headshot, a charcoal, navy blue, or black suit works well.  One caution when choosing a black suit is that it is a strong color and can lend to a dark/somber feel within your headshot.  To balance your look, consider including a pop of color or a contrasting color (i.e. white dress shirt) with your black suit.  In two of the examples below, you will see a black jacket paired with a white dress shirt and black dress shirt with a charcoal gray tie.  Choosing a gray or navy blue suit can offer a polished look to your headshot. 
Additional Tips For Preparing for Your Session
Rest and hydrate. It's important to get a full night of rest leading up to your session. Resting and hydrating a week up to the session is preferable. Drinking plenty of water for the days leading up to your session can help make you look refreshed, reduce the appearance of dark circles under your eyes, and soften your skin.

For women, tops with at least 3/4 length sleeves can be flattering to your arms and help to keep the focal point on you.

Accessorizing is a great idea to add that something extra to your headshot. It is recommended to keep jewelry simple/understated so that it best complements your wardrobe and keeps the focus of attention on you. For the gentlemen, this can be a solid color tie/bow tie (or tie/bow tie with a subtle print/design).

Layering your outfit is highly recommended. Examples of layering combinations can include: blouse/dress shirt with a jacket/sweater or a dress paired with a jacket. Layering your outfit also adds texture to your overall look.

Dress in business attire. Selecting wardrobe pieces that are fitted will help provide a flattering look.

Ladies, if you are choosing to wear a sleeveless top, I would recommend also bringing a jacket/sweater to provide you options with your image.

For necklines, a v-neck can look great. Use caution to ensure the v-neck is not too low of a neckline. A benefit to v-necks is they can lengthen the appearance of your neck. Turtlenecks typically aren't recommended because they can make your neck look shorter. Other necklines that work well for women in headshots include: scoop neck, boat neck, and crew neck. Crew necks and collared button down shirts work great for men, especially when wearing a jacket without a tie. If choosing to wear a collared button down shirt, plan to also bring a jacket for a professional look.

Outfits worn for cultural or religious practices may follow guidelines that are separate from these mentioned suggestions. In these instances, it's best to reply on the dress guidelines of the culture/religion being practiced. The headshot will look great since it will be a headshot reflective of you.
OTHER WAYS TO PREPARE FOR YOUR
HEADSHOT SESSION
If possible, plan to bring your outfit to your headshot session and change into it before your session starts. Try to avoid wearing your headshot session outfit in the car while traveling to your session or while eating meals prior to your session to avoid unnecessary wrinkles and messes on your clothing. Having your planned outfit for your headshot pressed before your session is also a great idea for providing a clean, crisp look to your headshot.

Suggestions of What to Avoid
In general, it is recommended to avoid clothing that includes any from the list below.  It is, however, not an absolute must avoid.  There are instances where these might work for headshots. 
Short sleeves or sleeveless styles

Busy patterns, plaids, and stripes

High necklines, turtlenecks

Shiny fabrics

Seasonal styles, trends, fabrics